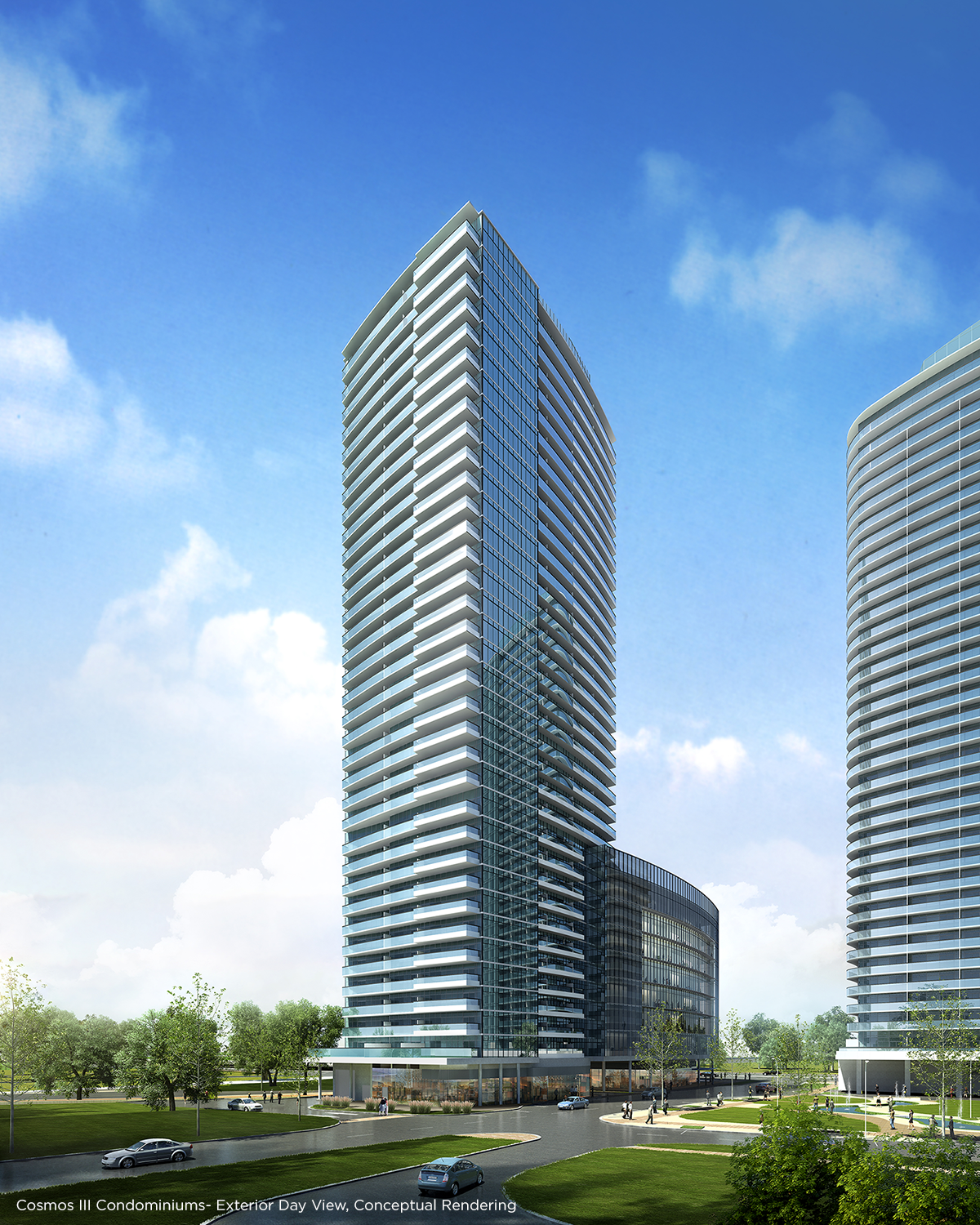 Highway 7 and Jane Street
1 - 3 BEDROOMS | 1 - 2 BATHROOMS
500 - 1550 SQUARE FEET | 2020 TENTATIVE OCCUPANCY
Property Description
Cosmo Condos III is a new condo development by Liberty Development Corporation
currently in preconstruction at 2851 Highway 7, Vaughan. The
Development is scheduled for completion in 2020. Sales for available units
range in price from $250,000 to over $930,000. Cosmo Condos III has a total of
361 units, sizes range from 500 to 1550 square feet.
Click Below For More Information